I would answer: "An entire Kosmos of sensitivity, strength and creativity that composes the magic of life through aesthetics, houses, flowers, writing and publishing."
My Kosmos flows, moves, changes, evolves, expressing the wholeness of my existence, uniting the earthly with my spiritual self, my feminine with my masculine nature, my heart with my mind.
It is a Kosmos that invigorates the senses, that manifests itself through images, forms, colors, emotions, messages and thoughts, reflecting the soul of the artist that I am. A soul evermore becoming the creator of her life, where every experience is sanded, carved, transformed and transubstantiated into love, wholeness, serenity and happiness.
The purpose of my website is to serve as a source of beauty, joy and optimism, where my Kosmos will meet and inspire your Kosmos.
Welcome.
To the question "Who are you?"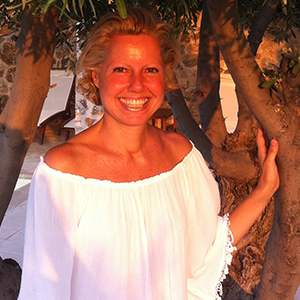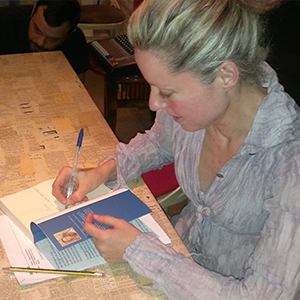 Writing became the expression most suited to the artist within me, reaching far more profound depths than my expression through interior design and flower arrangements.
The experience of my personal development and the strong union with my higher divine self expressed itself through my writing, allowing me to actualize my vision for a better world with new values and ideals.  For I believe that only through the opening of consciousness and the experience of love can we talk not only about evolution, but also about the elevation of the human species as a nucleus of society.
Writing self-help books became my way of conveying the meaning of happiness through self-knowledge and self-love to a broad international readership by presenting, in an integrated, comprehensible and practical manner, the grandeur of human existence as well as the strength people possess to define their life and create their reality.
Houses and flowers have always been two of my lifelong fascinations  They are a whole world of creation and expression.
I am intrigued by the sun – an overwhelming symbol of power and inspiration, both literally and figuratively.
It is the driving force that keeps me going on the road to self-development.
It inspires me to get across the light, warmth and beauty of the sun to the houses that I create  be they classical or contemporary, big or small, up in the mountain or down by the sea.
What would living on earth be like without the sun? The sun that breathes life and joy; the sun that keeps us warm; the sun that makes us see beauty all around.
I dedicate who I am and what I do in life to the sun, aspiring to make people happy through my own personal happiness.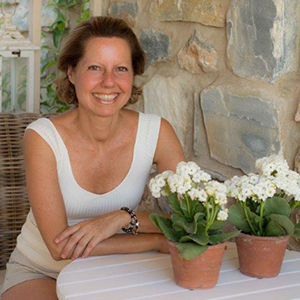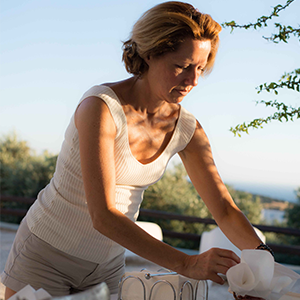 In flowers she would see her own heart, the expression of her own feelings. Through flowers her soul would speak. Later, describing them, she would say about them: "Flowers, colors, images in the length of time, a source of inspiration for the simplest of souls and the greatest artists.
What is it that flowers can't say? They accompany whatever we feel, our thoughts, our lives. With flowers we say I love you, thank you, welcome to life and bon voyage. How much sensitivity is expressed through these petals, releasing fragrances, meanings and feelings with their blooming…! Expressions of love, joy, beauty, happiness speak directly to the heart, in places where words fail – perhaps that is what makes them so unique. Flowers have accompanied, accompany and will always accompany the artist within me and my need for creativity".